VIYILANT SRLbegan its internationalization process in 1996 as part of the general objectives of the Company, in order to position the brand in foreign markets and to increase the competitiveness of all products.

During these years we have been conquering new markets through alliances with distributors, which besides representing and commercializing our products, have all our support from a technical and institutional point of view.In May 2001 we entered the GIAPE Exporter Group, with which we have given a great boost to our actions in these markets and consolidated agreements with agents in various parts of the world.
Today we export 52% of the production of float switch model TI, and 63% of the production of tapes and fish tapes, to the five continents.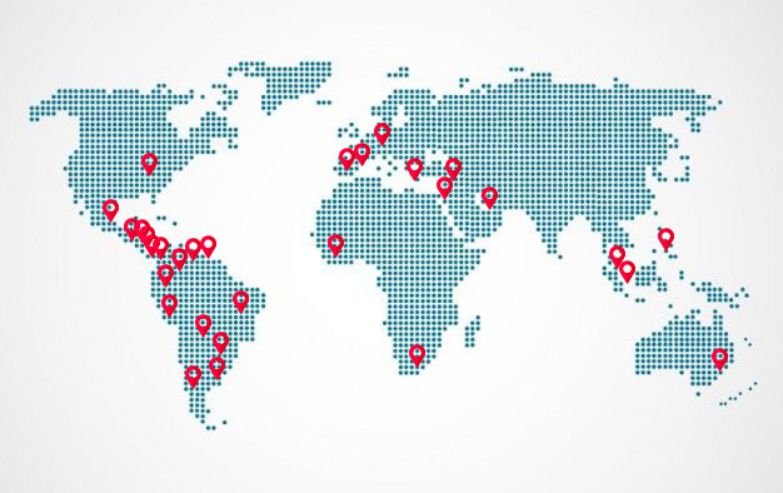 Viyilant SRL exports its products to:
Australia
Bolivia
Brasil
Canada
Chile
Colombia
Costa Rica
Ecuador
El Salvador
Spain
United State
Guatemala
Honduras
Indonesia
Israel
Lebanon
Malasia
México
Panamá
Paraguay
Perú
Portugal
Singapour
South Africa
Trinidad y Tobago
Uruguay
Exclusive distributor in Uruguay:
FIELEX SA. – www.fielex.com.uy
Exclusive distributor in U.S.A .:
SUMP ALARM – www.sumpalarm.com
Exclusive distributor in Peru:
CORP. BAIKAL – www.baikalsel.com