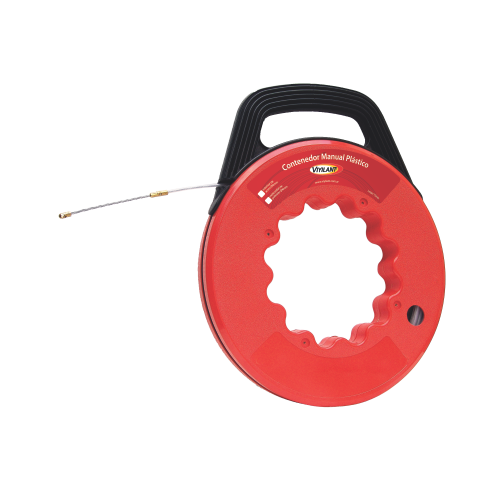 It is the ideal accessory that facilitates wiring in electrical installations
• Made of ABS plastic material with high resistance to abrasion and shocks.
• Wide handle that allows use with gloves from different angles.
• Facilitates the work of passing cables, allowing to pull with the container.
• Extends the useful life of the cable gland tape.
• It has two viewers to control the remaining tape.
• Wide tape exit guide that allows you to work in all directions and speed up the work.
• Ergonomic interior design with moldings to improve traction.
• The ribbon can be replaced easily.
Viyilant Recommended Products